From their adorable smiles, to their innocent cries for milk, the beginnings of Mom Shades were borne out of an unbridled passion for providing the very best start for babies.
The Mom Shades team are on a mission to undermine school-gate gossip about the latest dietary and child-rearing fads. Drawing from first-hand experience perfect start pregnancy combines insider knowledge with clear scientific reasoning.
In recent years scientists have begun to further understand the true links between maternal nutrition and embryological development. This theory is known as the DOHAD hypothesis, it recognises nutritional stimuli (Macro and Micronutrients) to be fundamental to gene expression in unborn children.
Mom Shades is on a mission to highlight this little known theory to new parents by providing nutritional programmes that take into account every stage of your baby's development. Their bespoke eating plans include the best nutrients to help promote cellular proliferation and positively influence gene expression.
By providing support for your mind and body, the Mom Shades team are devoted to spreading the importance of scientifically checked advice on maternal nutrition and psychological support for maternal health and wellbeing. Whether concerned about controlling pre-natal cravings, calorie advice or the best way to breastfeed, the Mom Shades team are here to set new mother's minds at rest.
The Mom Shades Family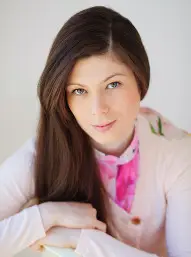 Saidee Samuelson
Founder & Senior Nutritionist
Saidee developed the idea of Mom Shades whilst studying modules in maternal nutrition and lactation within her degree in nutrition at the University of Nottingham.
Throughout her academic career as a Senior Nutritionist, Saidee  has observed the potential impact of maternal nutrition on foetal development. In her research Saidee saw first hand how wholesome trimester specific nutrition can have an effect on your baby's future health and wellbeing.
In addition to her studies. Sadiee is trained and accredited by DOULA UK where her expertise lies in developing relaxation and exercise techniques for a positive labour. Saidee is also a qualified maternity nurse practitioner, specialising in establishing infant sleeping patterns and accredited by the MNT.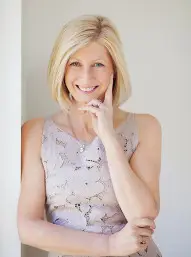 Thea Bloyce
Hollistic Consultant & Alternative Therapist
Thea Bloyce is a relaxation guru for mothers-to-be. Thea originally trained at Champneys, a highly coveted school of beauty therapy, where she undertook a keen interest in aromatherapy and massage. From there, Thea became qualified in alternative relaxation methods including reiki, hypnotherapy and counseling and now specialises in making new mothers look fabulous and feel stress free. 
Connect with Us
We'd love to hear from you!
Email: info@momshades
Facebook: https://www.facebook.com/Mom-Shades-101027262064518
Twitter: https://twitter.com/mom_shades
Gab: https://gab.com/momshades
Reddit: https://www.reddit.com/user/MomShades